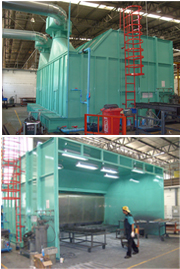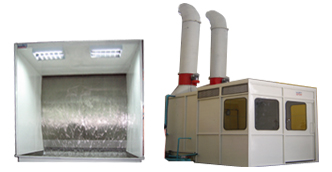 Proterties
Material is stainless SUS 304
• Water curtain type is overflow one that result continual water curtain.
• It's easy to maintenance because its motor is stalled outside.
• There is a system which prevents over electric current of all equipment.
• It has special equipment that can measure water level in the vessel.
Size
1.50 M. 2.50 M. 3.00 M. 7.00 M. 8.00M.